Featured higher education resources
Learn how XanEdu's products and services can help everyone on campus.
Information, help and tutorials
Whether you're an educator, head of department, librarian, or bookstore manager, find the resources you need to help you help your students.
View on-demand recordings of past webinars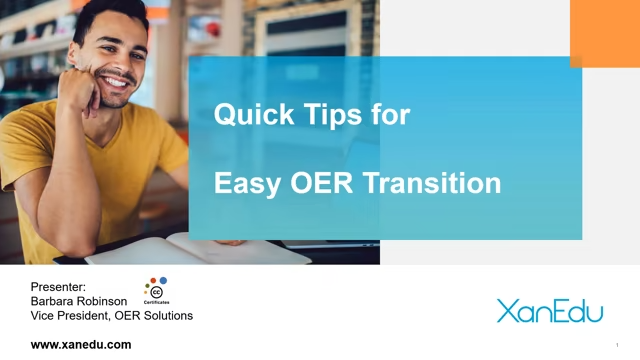 Quick Tips for Easy OER Transition
This webinar shares the definition of OER, how to choose content, and tips for overcoming the challenges of OER adoption.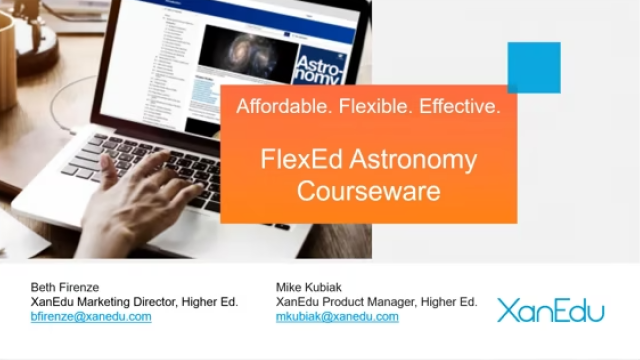 Affordable Astronomy Courseware
See how FlexEd's customizable astronomy courseware delivers engaging content, robust assessments, interactive simulations, and more.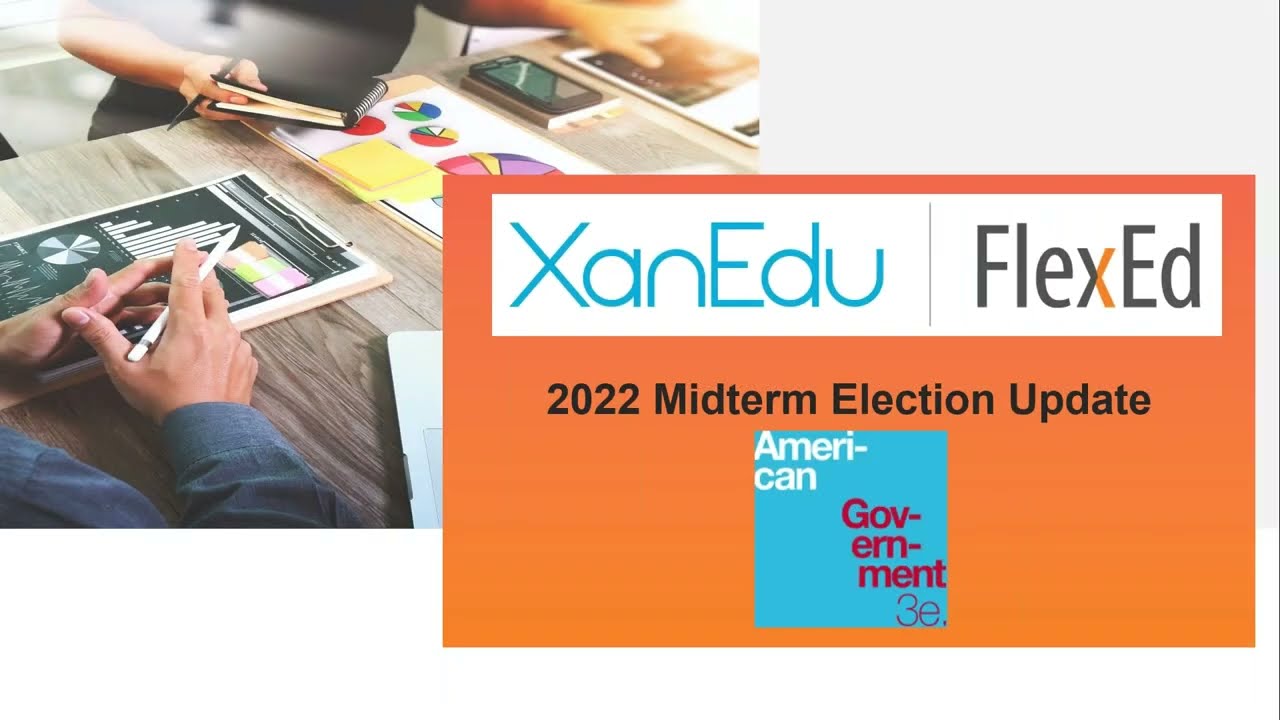 Customizing American Government Courses with XanEdu FlexEd
Learn how to incorporate the most up-to-date events into your American Government course instruction with FlexEd.
Ready to learn more?
Connect with an expert to explore how our higher education solutions can work for you.