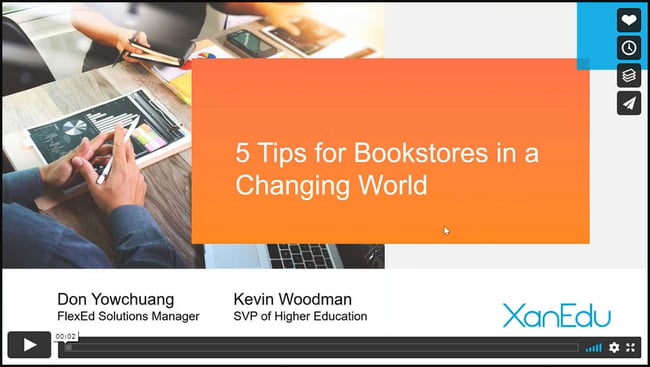 5 Tips for Bookstores in a Changing World
Play Video
(30 mins)
Overview:
This is a recording of the XanEdu team leading a lively discussion about the future of course materials in the bookstore.
We touch on subjects ranging from OER and affordability to enable student success, our deep partnership with OpenStax, and courseware solutions sold through your store.
While we are offering this webinar during CAMEX 2021, all campus bookstore managers are invited to view and share this video, and are welcome to hear our '5 Tips for Bookstores in a Changing World'.