Lesson 3
Provide Efficient Access for Teachers
Many large foundations have contributed to funding intended to help educators implement custom and OER solutions.xii As a result, states and districts have applied significant resources to help identify and curate lists of 'quality' materials. While these resources are abundant and useful, a lack of practical and efficient ways to locate and then use the materials in the classroom create enormous barriers for teachers to implement consistently at scale.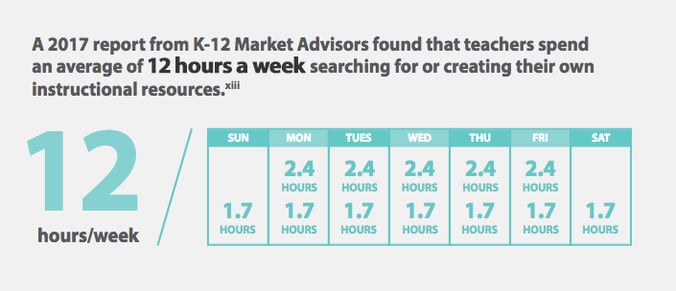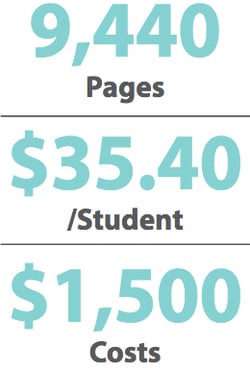 Getting these resources into students' hands usually means that teachers need to use a photocopy machine. More often than not, it's the teacher who has to click on each link; hope that the link still functions, then head to the photocopy machine to print, collate and staple the materials. The cost in teachers' time and the costs of delivering materials in this way are far greater than if they were to purchase the same materials from a commercial printer. In the case of the Louisiana 7th grade Guidebook, a teacher would need to duplicate nearly 9,440 pages for a 40-student classroom over the course of a year simply to provide the student handouts and worksheets specified in the curriculum. Assuming a not-unreasonable $0.15/page cost to duplicate (in paper, toner and teacher time), the annual cost is $35.40/student or a total cost per teacher of almost $1,500.
Many teachers are required to pay for photocopy costs out of pocket, creating a major barrier to implementing with fidelity. For many districts as well as for individual teachers, the time and copy costs, (not to mention the needless frustration caused by paper jams and broken machines), required to reproduce thousands of pages of text can make free or low cost custom and OER resources far more difficult to implement than a traditional textbook.