XanEdu has been working with campus bookstores since 1999. We sincerely appreciate your business and have three levels of service to help you get what you need, when your students need it:
Dedicated Order Fulfillment team


Email your PO to textbookorders@xanedu.com, or for help with placing bookstore and/or other bulk orders, fill out the form on the right, and we'll soon be in touch to assist.


Our team of Campus Bookstore Account Managers (with state-by-state territories) who can help you and your faculty members with product information, and consult with you for your specific campus and store needs. Contact us at 1-800-218-5971 ext. 8000 to be put in touch with your Account Executive who can help you with your unique campus needs.


A

Customer Service team

ready to help with returns, shipment tracking, and order processing questions. For returns information or order tracking, contact our support team on support@xanedu.com.
But hey, like you, we are flexible - for sure, any of our team members can help you with any of your store's needs, or we'll get you to the right person who can help.
How can we help your store?
We can work with you to find a way to make it happen.
Complete the form on the right, or schedule a time with a dedicated bookstore rep.
We look forward to working with you.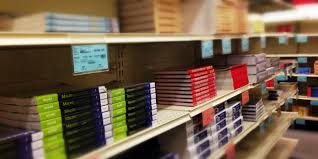 "In addition to offering 100% returns, working with XanEdu means your campus bookstore remains the primary resource for course materials on campus."