WEBINAR SERIES
Get Curriculum Insights from the Experts
Gain tips and resources for creating instructional materials that withstand today's uncertain times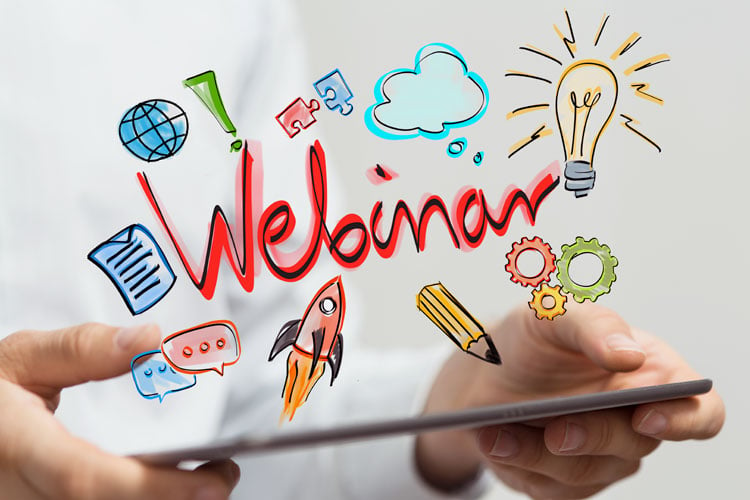 These webinars are presented by industry-leading experts who share their knowledge, resources, and strategies for creating your own instructional materials, navigating through uncertainty and beyond, teaching to and for all your students, and more. Browse the topics and register today!
Every subject has a history – tips & tricks for integrating your teaching with primary sources
Wednesday, May 27 2:30-3:15 p.m. EDT
Primary sources as K-12 cross-curricular teaching tools are often overlooked and underappreciated – usually considered only in the context of teaching history. The reality is there's an important place for things like government documents, speech transcripts, and original photos across the entire K-12 curriculum including science and math. In this webinar, NBCTeacher Librarian Connie Williams will cover:
How best to introduce primary sources to students of any grade or discipline and why they're great for promoting inquiry-based learning and critical thinking skills
A unique list of free sites that offer primary sources, lessons and other supporting materials to explore and use with students today
Tools to "unpack" primary sources
Making Podcasts an Effective Learning Tool Inside and Outside the Classroom
Thursday, May 14 2:30-3:30 p.m. EDT
Whether it's introducing young children to new people and cultures or giving high school students a first-hand account of the Vietnam War, podcasts use the power of narration to explain and contextualize topics in a simple and entertaining way and can help students develop critical-thinking and imagination skills.
In this webinar, Dr. Joanne Hunter, Instructional and Educational Technologist, will share:
An annotated list of the best podcasts for different age groups, and themed/subject areas
How to use podcasts in class and/or at home in ways that will engage diverse learners and get them asking better, more productive questions
Authentic assessments to grade students, including helping participants create their own using guidelines given during the presentation
Techniques for tackling curriculum development during uncertainty
Wednesday, May 6 2-3 p.m. EST
The COVID-19 outbreak is producing many questions about K-12 curriculum that are just now being formed and has made equity one of the most relevant topics of our current time. Educators have been accustomed to designing standards-aligned lessons and pacing guides – but is it time to rethink and redesign the map, and quite possibly tear up the pacing guide?
In this webinar, EdTech Specialist/instructional coach Dr. Elaine Roberts will discuss how:
standards and power standards shape our approaches
equity informs our curriculum and the level to which we are able to blend
we might reimagine what learning looks like, sounds like, and feels like
Strategies for differentiation, flexibility, accommodation, and assessment
Wednesday, April 29 2:30-3:30 p.m. EST
Some of the biggest challenges for planning a blended-learning curriculum are incorporating hands-on learning, addressing questions from students with limited technology, and accounting for EL and SPED students, to name a few.
Join EdTech Specialist/instructional coach Dr. Elaine Roberts who will share best practices for tackling these challenges – and more. Attendees will come away with strategies and resources that:
allow for flexibility as well as differentiation and accommodations
provide choices for assessment
showcase student learning with limited technology
Utilize open educational resources for remote learning
Tuesday, April 21 3-3:30 p.m. EST
The rapid transition to remote curriculum is raising a lot of questions about OER and K-12 curriculum including: Where do I start? How do I determine if the resource is appropriate? Can I build an entire curriculum using OER? Join OpenStax Director of K-12 Curriculum Andrew Giannakakis who will share:
the biggest barriers to adopting OER
how open licensed textbook provider OpenStax helps educators overcome them
a curated list of high-quality, curriculum-aligned resources
About XanEdu
XanEdu's K-12 CustomBook Solutions makes education personalized and affordable by giving districts and states control to create materials tailored to the unique needs of their students, rather than asking students to adapt to a standard, off-the-shelf resource. Working with more than 1,200 education institutions nationally, XanEdu helps learners at all levels of education access high-quality, student-centered, innovative learning resources.