Customize It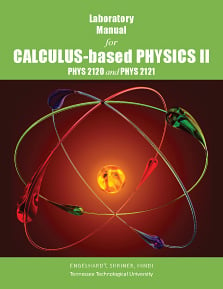 With XanEdu's services, you're no longer bound to nationally-published lab manuals that don't match your course or your lab facilities. Turn your lab exercises and hand-outs into a beautifully bound, custom lab manual. And XanEdu's experienced editorial team can help.
DIY Lab Manuals
XanEdu's Lab Library is an online community of and for faculty from across the country, collaborating to lower the cost of lab manuals. The Lab Library is where science faculty build low-cost Lab Manuals that work best for their classroom and laboratory. Share, Build, Customize… The Lab Library helps faculty members choose and assemble the right labs for your class – make your labs, your way, based on your needs. Simple to build, simple to order. Why go off-the-shelf when choosing your Lab Manual? See how easy it is to create a Lab Manual specific to your class goals by creating an account and getting started now at www.thelablibrary.com.
Editorial Services
Whatever your requirements, our staff of experienced professionals will provide design and production services to ensure that your finished lab manual meets your needs precisely. We can:
Copyedit, write, and proofread content
Flow all content into a standard template
Create front matter and acknowledgements
Research, obtain, and pay for all necessary permission clearances
Custom design a cover that reflects your institution, your program, or your course
Paginate the text and typeset the table of contents, title page, and copyright page
Assign an ISBN and copyright the lab manual in your or your school's name
Print, bind, and deliver your lab manual to your campus bookstore on time—with no cost to you
What You Can Include
In addition to your own materials, your customized lab manual can include reprinted materials from a variety of sources—articles from professional journals, popular magazines, as well as excerpts and illustrations from books or other documents. You may intersperse original material and reprinted materials, create a lab manual entirely of reprinted material, or include only your own material. It's up to you!
Get Started
No matter what the subject, we can help you produce a lab manual that you and your school will be proud of. You can submit your original work in print or digital format. We'll work closely with you to determine the sequencing and sectioning of material, cover imagery, type of binding, page size, and any other special custom touches that would make it more useable for your students.
Contact us today to start customizing your textbook. It's easier and more affordable than you think. Fill out the form on this page to get started!