Quick Tips: Implementing OER Resources is Easier Than You Think
Download this article for 4 quick tips for a successful OER implementation
Recent studies confirm that students will often make important choices around which courses to take (or even how many to take) based on the cost of textbooks. Making the switch to OER can keep learning accessible to all students. Read on for some quick tips on how to make the transition process easy while providing affordable, accessible content for your students.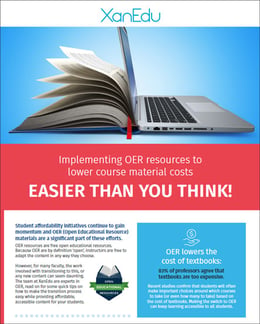 Our team of experts will work with you to make the transition to digital easy and efficient.
Contact us to get started!