Faculty Authors:
Are you looking for a publishing partner for your custom book?
This podcast describes one faculty author's experience working with XanEdu on her new book.
In author Erica Irlbeck's own words about her podcast add authoring journey:
"I wrote a book! Not only did I write it, the book is being published. XanEdu is publishing my book and it is available.
I have had conversations with several ag communicators who would like to write a book, and I encourage anyone that wants to write, to do so. It's not easy, and it's not quick, but I have loved this experience and would love the opportunity to do more of this. Maybe not this year, but soon.
In this episode, we flip the format and my friends at XanEdu, Mandy Gagel and Ben Stephen interview me about my book, my writing, process, and we offer words for encouragement for anyone considering authoring their own book.
Here's the link to the author's book: www.xanedu.com/soyoutalktocows.
Check out the podcast on Spotify here.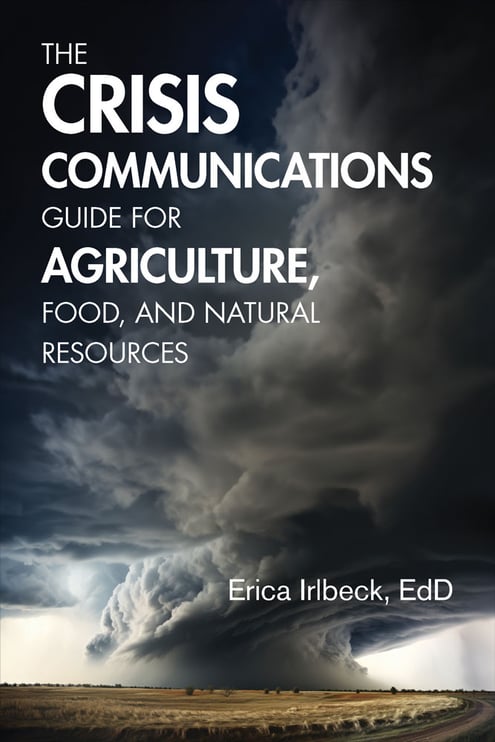 ABOUT THE AUTHOR
Erica Irlbeck is an award-winning teacher and researcher, specializing in agricultural communications at Texas Tech University. Irlbeck's passion for the agriculture industry started as a child on her family's wheat and cattle farm in Northwest Oklahoma, where she was heavily involved in 4-H and FFA.

Her career began in broadcast journalism at KLBK-TV, Clear Channel Radio, and AgDay Television. She then worked in public relations for several years where she found herself poorly equipped to handle a crisis. When her career as a researcher and teacher began at Texas Tech, the area of crisis communications in agriculture was an easy fit.

Irlbeck teaches courses in risk and crisis communications, video production, and campaign development. She serves the industry at local, state, regional, and national levels in various capacities. She is a past president for the Western Region American Association for Agricultural Education and assists with local and national FFA events. Locally, she serves on the Lubbock County Farm Bureau Board of Directors and is the leader of the Hub City 4-H Club.

Irlbeck received her doctorate in agricultural education and a master's in agricultural communications from Texas Tech. Her bachelor's degree in agricultural communications is from Oklahoma State. She is married to Scott, who farms wheat and grain sorghum in the Texas Panhandle. They have one son, Jett.
ABOUT XANEDU
XanEdu, Inc. is a provider of educational content and curriculum services for K-12 and higher education. XanEdu spreads the knowledge of innovative content ideas by offering custom development and fulfillment services across K-12 and Higher Education. Our experts partner with educators on each unique project to build and deliver engaging print and digital custom solutions and courseware content that addresses curriculum gaps and key initiatives for K-12 and Higher Education leaders while maintaining our commitment to affordability and accessibility for all learners. XanEdu is part of the Scholarus Learning portfolio of companies headquartered in Livonia, MI. Visit www.xanedu.com or write HigherEd@xanedu.com to learn more.
ABOUT SCHOLARUS LEARNING
Scholarus Learning is a portfolio of companies serving the K-12 and higher education markets. Scholarus offers educators an industry-leading range of products and services in key areas of instructional systems design and school improvement consulting, surveys and diagnostics, content customization, and publishing and distribution. The Scholarus Learning portfolio includes XanEdu, Education Elements, Tripod and PLC Associates. Together, Scholarus companies serve more than 1,700 schools in over 350 districts along with thousands of colleges and universities in all 50 states. Our products and services impact more than 4 million students each year. For more information, please visit www.scholarus.com.