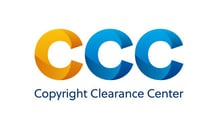 Copyright clearance services are provided with all of XanEdu's custom course materials. We leverage our extensive database of licensed content, our direct relationships with publishers, and our partnership with the Copyright Clearance Center to immediately pre-approve many requests.
If not immediately approved, our experienced copyright team will:
Research and identify the copyright holder

Submit and follow-up on permissions request

Manage the royalty payment and tracking process
XanEdu guarantees 100% indemnification for bookstores, faculty, and institutions against any damages that arise as a result of infringement claims.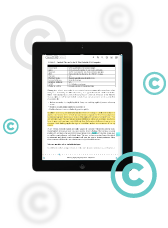 XanEdu also offers a unique copyright-clearance-only package for situations where production and fulfillment services are not required.
Guide to Copyright Compliant Materials.
View the Copyright Clearance Center's educational Copyright on Campus video.
Visit the Copyright Clearance Center's educational resources page.