Teaching History From A New Perspective By Connecting To Community
If your district is looking for ways to increase student engagement in social studies, this webinar is for you! Join Erin Conklin, K-12 Social Studies Supervisor for Duval County Public Schools, on February 1st from 2-3 pm EST for a masterclass focused on driving student success by using personalized, relevant, and local curriculum materials.
When: Tuesday, February 1st from 2-3 pm EST
Who: District and curriculum leaders and creators looking to connect students to the history embedded in their communities
Why: During this webinar, Conklin will draw on her experience working with the XanEdu Curriculum Development team to create customized student books and e-books, which help teach state and local history from perspectives the students have not experienced before. She will discuss how she incorporated primary and secondary sources, such as newspapers, interview transcripts, photographs, maps, census data, and other materials that aren't always readily available to students.
In this FREE masterclass, you will learn how simple it is to:
Infuse local and state history into your social studies curriculum

Make history feel personal for your students

Connect students to the history embedded in their communities

Reinvigorate students' interest in social studies using custom curriculum materials that align to state standards and objectives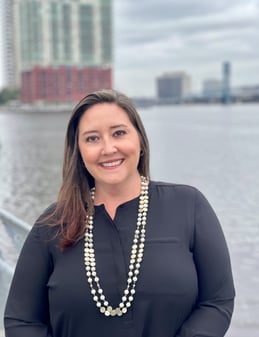 Erin Conklin is the recent winner of the Harry T. Moore Teaching for Civil Rights and Civil Liberties Award. A lover of history from a young age, she serves as main coordinator for Florida's Duval County Public Schools Social Studies program, where she oversees the direction of the Social Studies curriculum for more than 200,000 students in the nation's 20th largest school district.
To register, please fill out the form on this page